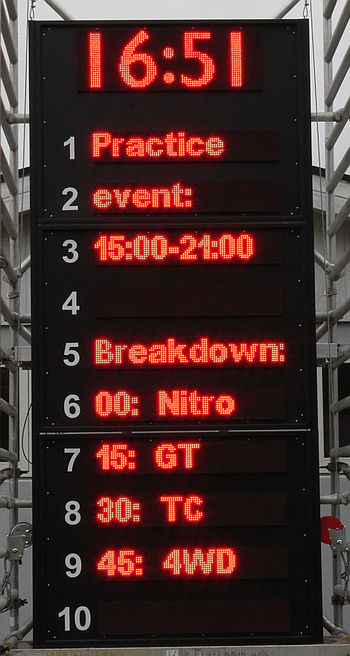 The RaceSign hardware has a simple, yet efficient construction.
Quick and simple mounting for easy use, are the main thoughts behind the latest generation – Generation 3 (Gen3).
Using the free RaceSignBoard software, you'll be connecting to RCM Ultimate in no time.
The stacked size of Gen3 is 321 cm high and 146 cm wide ~ 127″ high and 58″ wide. Driver lines (1-10) are 16 cm ~ 6″3 high, making it easy to read the sign even at a distance.